OPL Studio
About | Downloads | Manual | Kit Assembly Guide
OPL Studio is the ultimate OPL2 / OPL3 synthesizer! It gives you almost limitless control over what you can do with the OPL3 synthesizer chip.
Features of OPL Studio
OPL Studio has a long list of features. To name a bunch of them:
Integrated patch editor to edit predefined instruments and create your own
Load and save instrument banks from popular formats such as *.BNK, *.SB, *.O3, ect.
Patch linking to layer up to 4 instrument patches for even more complex sounds
Polyphonic sequence editor to create up to 32 drum and 32 melody sequences
Quad sequencer to live play up to four sequences
Composer module that lets you create complete songs from your sequences
Midi channel mixer
6 External controls let you connect your own triggers and analog controls such as other synthesizer modules
Save and load your OPL Studio sessions to MicroSD card
Polyphonic MIDI playback with support for internal and external clock, volume and panning control, pitch bend, modulation and channel after touch
Connects to MIDI devices over USB or DIN connectors
Control via 240 x 320 pixel color TFT touch screen or two rotary encoders
Cool retro looking Windows 3.1 / 95 style user interface
And although the OPL Studio software already very complete, there is still more to come in the future!
Meet The Modules
OPL Studio consists of a number of modules, let's have a look at some of them:
Patch Editor
Drum and Melody Sequence Editors
Four Track Sequencer and Composer
Extra Synthesizer Controls
Channel Mixer
Integrated OPL3 Duo?
Currently OPL Studio relies on an external OPL3 Duo synthesizer to produce audio (the OPL2 Audio Board is also supported). I'm working hard to also offer a compact all in one version of OPL Studio with the OPL3 Duo synthesizer integrated. Expect this in the first months of 2023. If you don't yet have an OPL3 Duo then you can order one together with OPL Studio for a reduced price and this will include the enclosure. If you have an OPL2 Audio Board then you can also use it with OPL Studio, but this will limit what you can do with OPL Studio.
Get your own OPL Studio!
OPL Studio is available for purchase from my Tindie store. You can either get OPL Studio as a kit that you assemble yourself using the easy to follow assembly guide, or as an already assembled and tested unit.
The following is included:
All componts needed to build the kit
The enclosure, frontpanel, knobs and button caps
A short ribbon cable to connect OPL Studio to the OPL3 Duo
A Teensy 4.1 with the latest version of the OPL Studio software installed. If you already have a Teensy 3.6 or 4.1, then you can choose to use your own Teensy and get a discount
A micro USB cable is not included in the box, because these days people often have too many of these cables already lying around
Optional OPL3 Duo with enclosue
OPL Studio is shipped to you from The Netherlands in a quality cardboard box and is well padded to prevent any damage during shipping.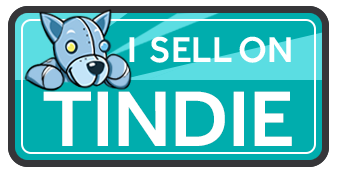 Downloads
OPL Studio software
MIDI-OX - An excellent MIDI utility